We recently released our Exchange Deposit Tracker, which keeps track of the token balances on exchange wallets and the changes in balance over time.
The rationale behind this tool is the idea that the amount of tokens deposited on exchange can predict price movements. Intuitively speaking, it makes sense why. If you move your coins to an exchange, your likely intention is to sell your tokens - whether be it today, tomorrow or next week. Likewise, if you move your coins out of an exchange, your likely intention is to hold for a period of time.
How It Works
Users can sort tokens by various metrics, such as the percentage of their total supply deposited on exchange, 1-day change in deposits, 7-day change in deposits, and 1-month change in deposits.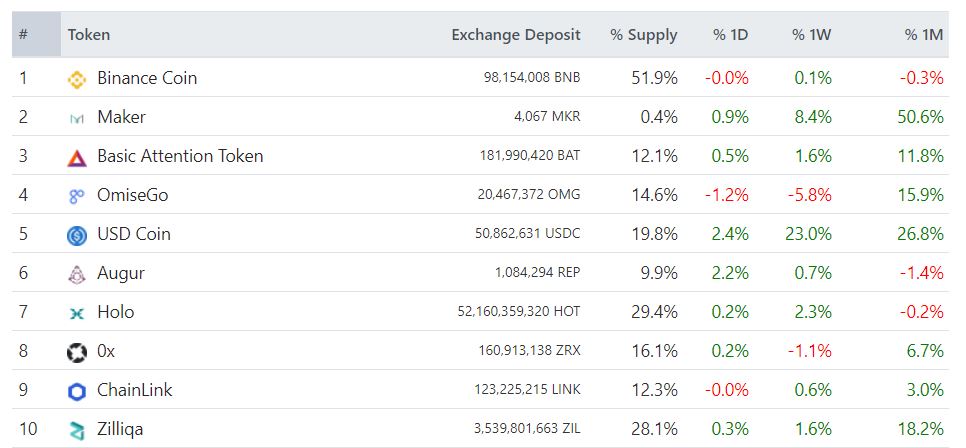 For each token, users can click on the link to see further in-depth information, such as the breakdown of balance by various exchanges and the historical chart of token balance.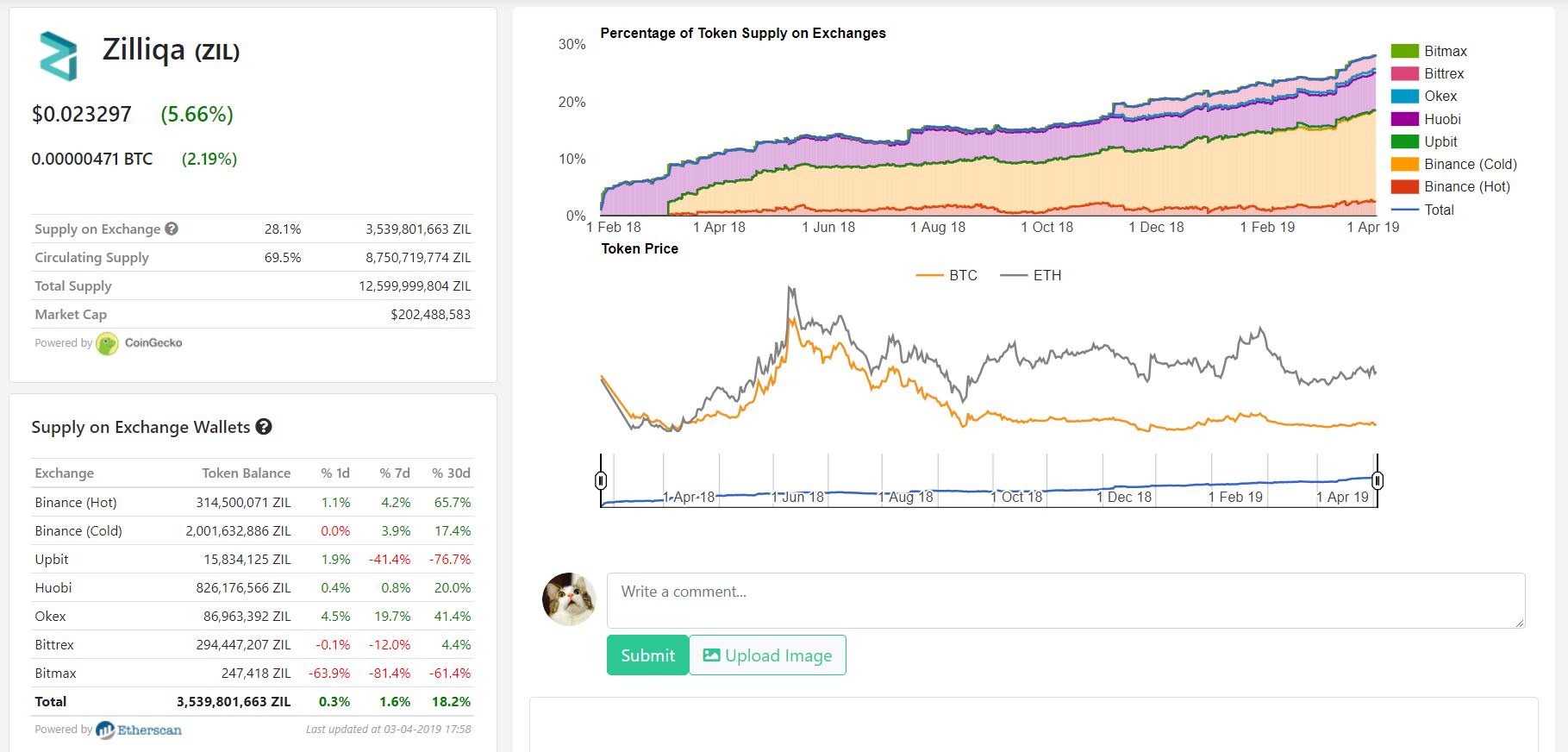 Case Study
Using our exchange deposit tracker, we analyzed over 190 tokens by looking at their price movements and how it correlates with their movements in exchange deposits.
We came to the following conclusions:
1) Token exchange deposits have predictive power on the token price.
Increases in token deposits in exchange wallets tend to precede selloffs, whereas decreases tend to precede rallies.
Does it work all the time? No. Supply is only one side of the equation. Sometimes demand is strong enough to counteract increases in supply. Sometimes demand is weak and decreases in supply alone is insufficient to bump up the price.
But is this a good indicator to include in your trading strategy? You bet it is.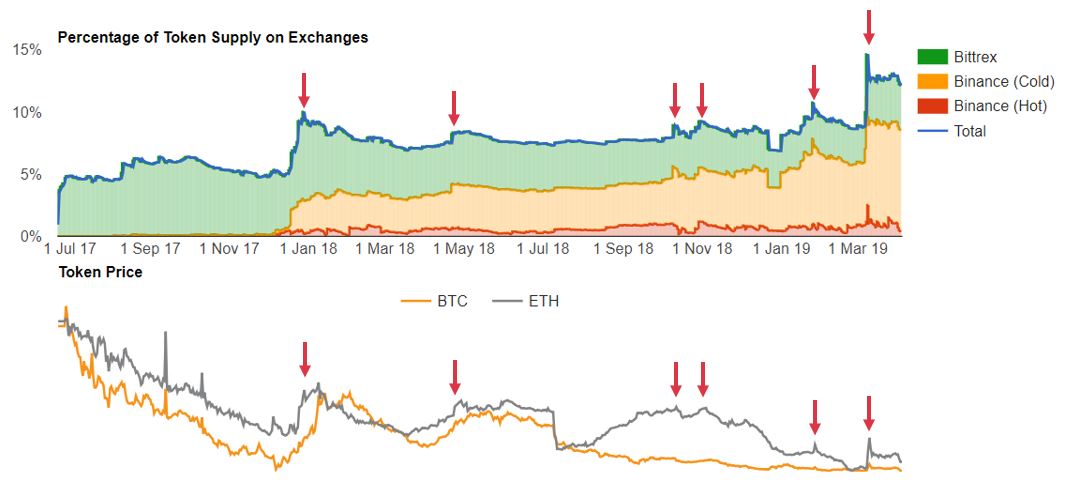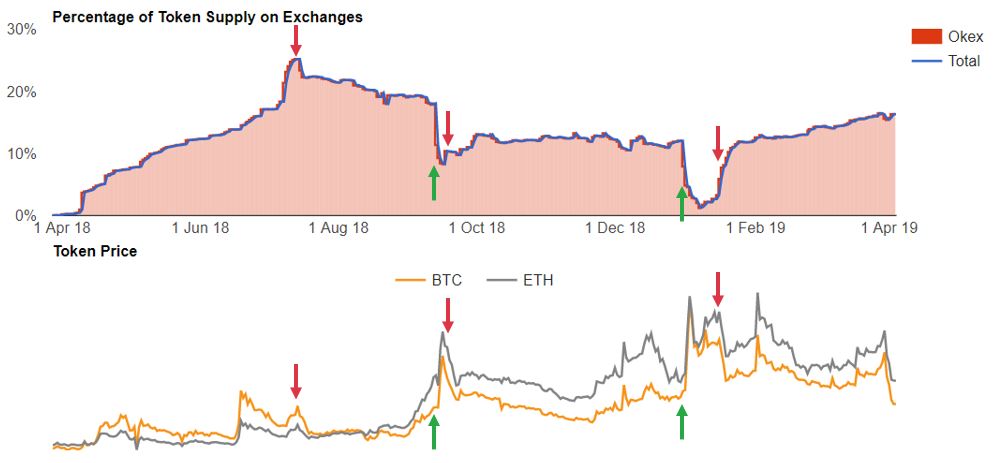 2) The spectacular Dec 2017 - Jan 2018 altcoin rally was due to low token supply deposited on exchanges.
During the altcoin rally of Dec 2017, many tokens had very low supply deposited on exchanges, leading to illiquidity and severe imbalances of demand versus supply.
Many tokens had a exchange wallet balance history that looks like this, where price was rising on low supply in exchange deposits: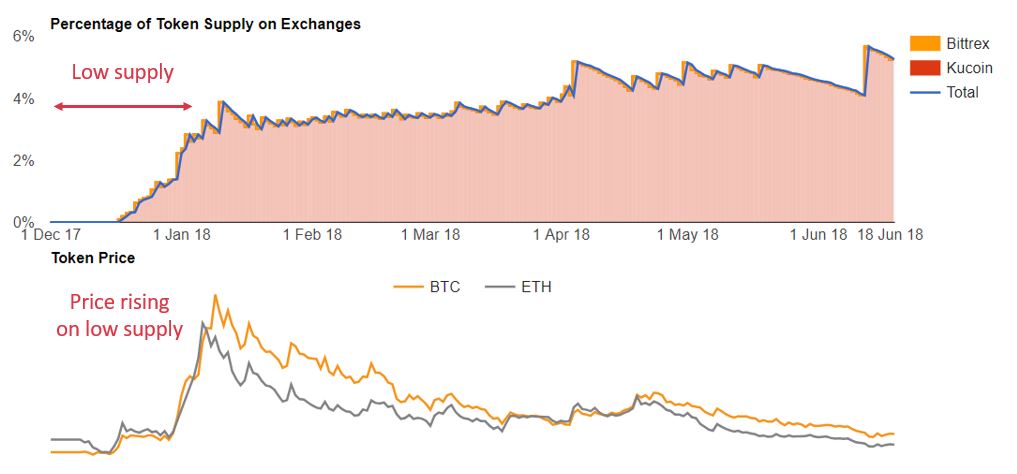 3) Many project teams and investors are guilty of selling low.
Many teams and investors dumped even more of their tokens during the bear market, exacerbating the already low token prices.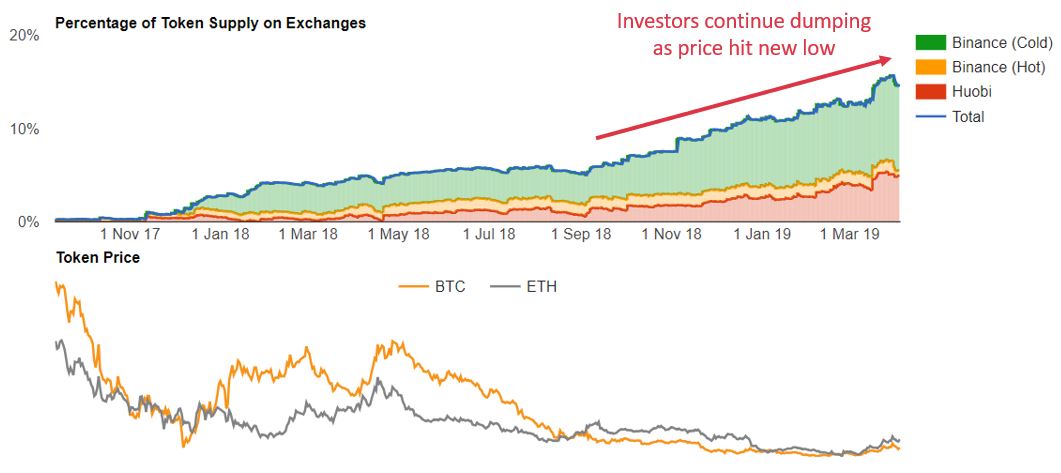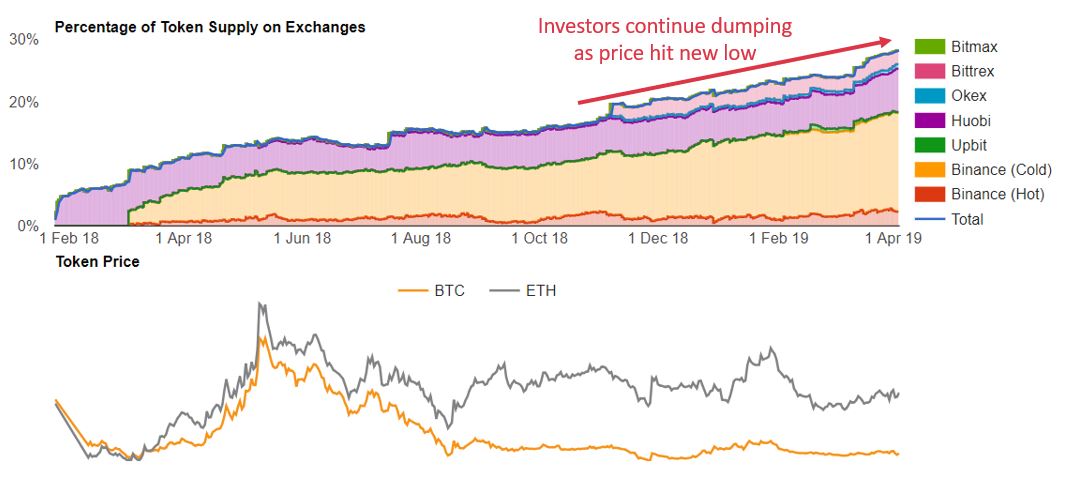 4) Exchange deposit spikes up whenever a token is listed on a new exchange.
This explains why a pump resulting from an exchange listing usually does not last long.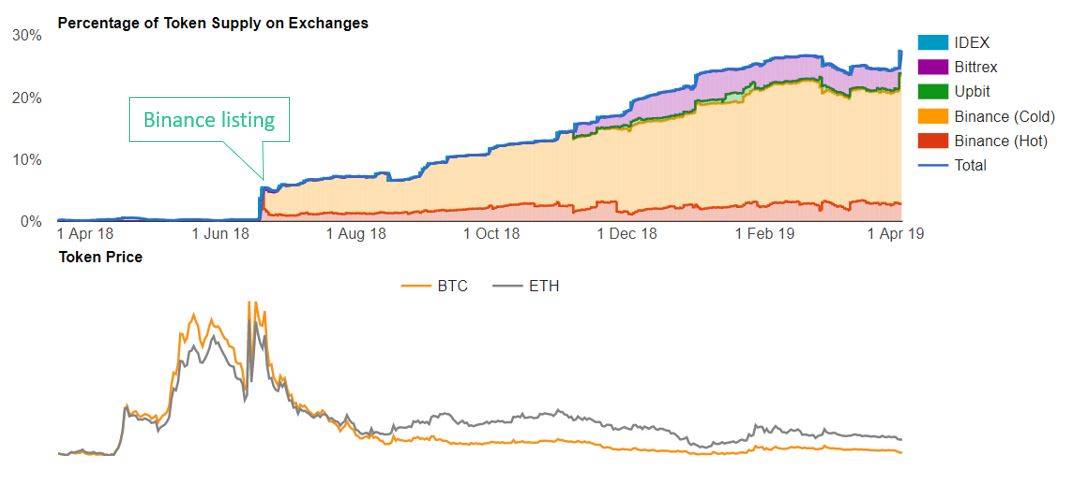 Check out more yourself at ViewBase's Exchange Deposit Tracker, which lists over 190 ERC20 tokens.